---
Prof. Dr. Matthias Renz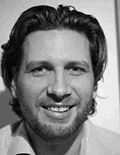 Ludwig-Maximilians-Universität München
Lehr- und Forschungseinheit für Datenbanksysteme
Oettingenstraße 67
80538 München
Germany


NEW Affiliation !!! Now affiliated with George Mason University, Fairfax, VA, USA
NEWS
Award: 10-year Best Paper Award at the International Conference on Database Systems for Advanced Applications (DASFAA 2016).
Moving to US: new job as Associate Professor at the Computational and Data Science Department @ George Mason University, Fairfax, VA, USA.
Conference organization: Program chair of the 24th ACM SIGSPATIAL International Conference on Advances in Geographic Information Systems (ACM SIGSPATIAL 2016).
Room:
F 111
Phone:
+49-89-2180-9331
Fax:
+49-89-2180-9192

Email:
renz

dbs.ifi.lmu.de

@

Sprechstunde:
im Semster: Dienstag, 13-14 Uhr
während der Semesterferien: nach Vereinbarung (per e-mail)